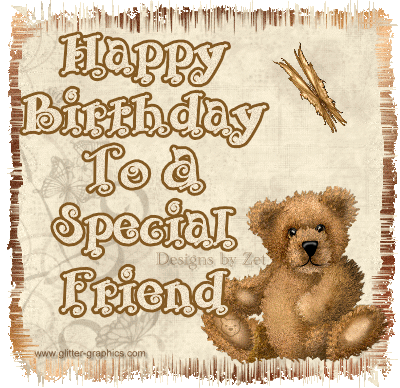 HAPPY BIRTHDAY BETTY AND MANY MORE!!!
It is my friend, BETTY's birthday. She has become a very good friend. I've come to know her as my blog sisiter. Please go by and wish her a very Happy Birthday at
Betty's This and That
.
Tonight is the debate in Betty's home town. Hopefully we can put this negative campaigning to an end. McLame has just as many shady associations. And Palin's own husband belonged to a group that advocated to cecede from America. She addressed their convention 3 times. So enough is enough - let's talk issues!
Speaking of birthdays, it is my boss's boss's birthday. I made him a spice cake with carmel-pecan frosting.
Have a good day.